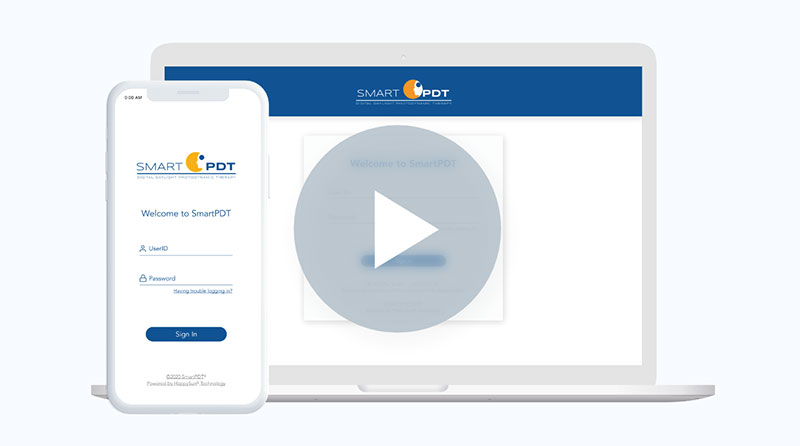 SmartPDT® enables the use of daylight-PDT, the natural alternative method to conventional laser or lamp photodynamic therapy, in a safe and reliable way remotely within the patient's own home.
With its simple and effective smartphone-based application and web-portal dashboard interfaces, SmartPDT® has been designed for those who are both novice and well-trained in daylight-PDT. It provides doctors and healthcare staff with time-saving administrative solutions, actionable data, and accurate tracking of photosensitiser [Protoporphyrin IX (PpIX)] while offering optimal comfort and convenience for patients.
SmartPDT® is a CE marked software system, compliant to the European Medical Device Regulation 2017/745.