After years of virtual participation, siHealth is pleased to have accepted the invitation from the European Academy of Dermatology and Venereology at the 31st EADV Congress in Milan (Italy) held at the MiCo – Milano Convention Centre, next September. A golden opportunity to promote our mission and the outstanding results of our research in synergy with siHealth Photonics, our Italian subsidiary.
Please, come and visit us to our exhibition stand C21: our team will be glad to meet you and to showcase all our solutions!
During the 4 days congress, siHealth  will be featured in two events: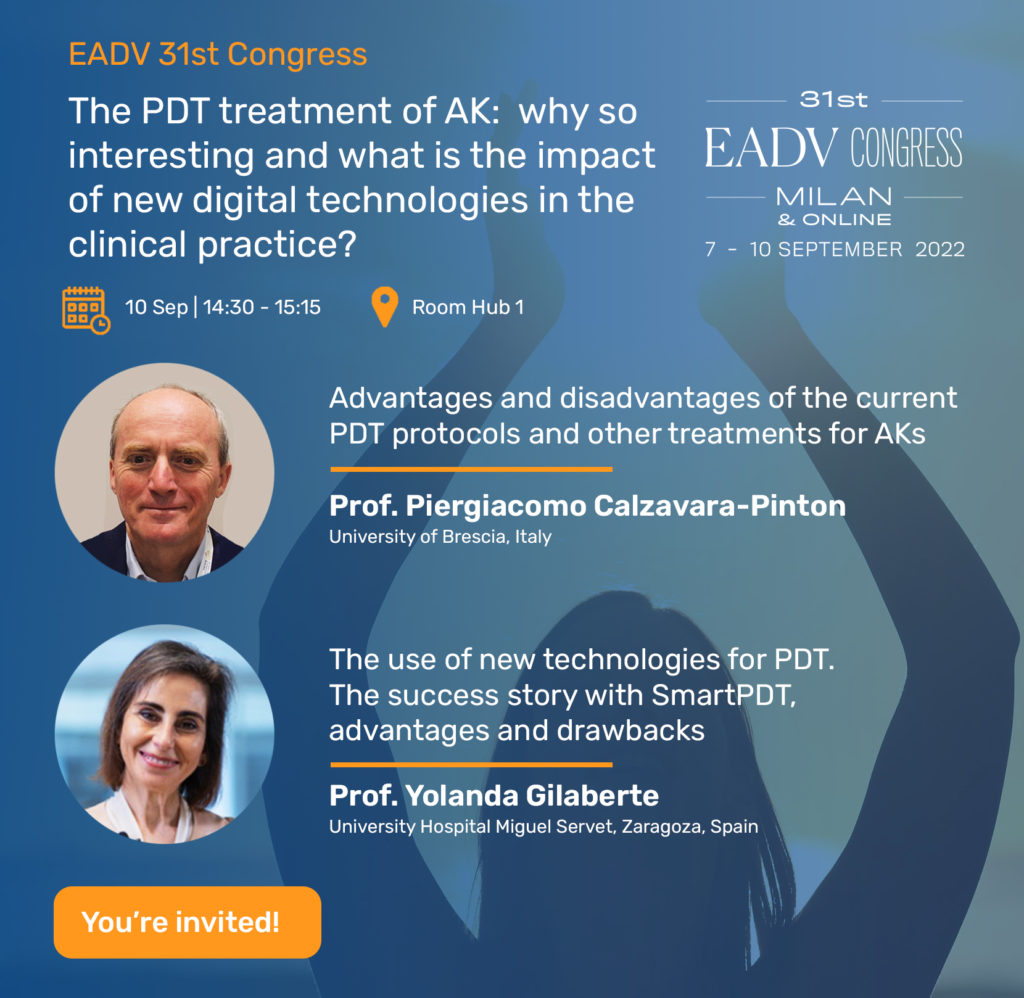 On 10th, in Hub 1 conference room, siHealth will host some talks about the Photodynamic Therapy (PDT) treatment of Actinic Keratosis (AK) with the participation of two special speakers:

Prof P. Calzavara-Pinton (full professor at the University of Brescia, past president of the Italian Society of Dermatology and member of the board of directors of the European Academy of Dermatology and Venereology)  will discuss the Advantages and disadvantages of the current PDT protocols and other treatments for AKs
Prof Yolanda Gilaberte (currently head of the Dermatology Department at Miguel Servet University Hospital and President of the Spanish Academy of Dermatology and Venereology), will focus on the success story related to use of SmartPDT and its benefits for daylight PDT.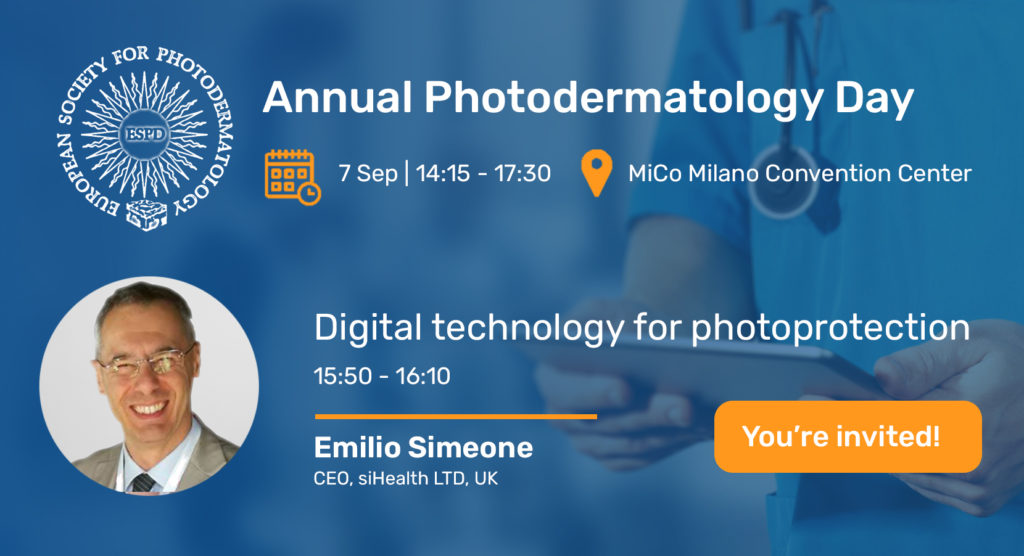 On 7th, our CEO Dr E. Simeone will join the Annual Photodermatology Day by the European Society for Photodermatology, where he will showcase the key aspects and digital solutions for supporting the public health issues related to a correct solar photoprotection reducing the risk of skin desease due to a solar exposure.
Stay connected!
siHealth team creates world-class innovative solutions to help others to get the best health benefits through a controlled relationship with nature. Would you like more information?
Contact us for more information or to book a meeting.