Experiences of Actinic Keratosis (AK) daylight PDT treatment supported by the SmartPDT® digital system
On Friday 1st October, siHealth will host a live Industry Hub event exploring the new dPDT challenge and real-word evidences of a digitally supported home self-administered dPDT of Actinic Keratosis.
The upcoming event will take place online at the EADV Virtual Congress at 10:00 CET at the EADV platform.
Hosted by siHealth's CEO, Dr Emilio Simeone, with guest speakers Professor Yolanda Gilaberte from University Hospital Miguel Servet, Zaragoza (Spain) and Dr Ewan Eadie from NHS Tayside – Ninewells Hospital, Dundee (United Kingdom), the event will discuss the new daylight-PDT challenge and will contribute to what promises to be a thought-provoking discussion on:
the new features of SmartPDT® in solving the critical issues for dPDT application at a home-based self-administration
The experiences of dermatologists and patients in the use of SmartPDT and its benefits
The new perspectives in the use of the SmartPDT® as a digital solution enabling the management of dPDT AK therapy adherence and follow-up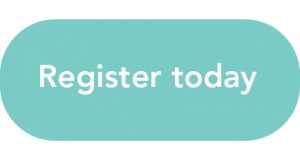 Come and visit our booth
siHealth is exhibiting at EADV Virtual Congress 29th September – 2nd October!
Meet with us by visiting out booth and you can:
Learn more about SmartPDT® and all other siHealth products
Chat directly with one of siHealth experts
Schedule a meeting or a virtual demo in our room online during the days of the Congress
Download brochure and other product information material
Come and visit our virtual booth to view our latest products, book a demo, or even just to chat. We will be showcasing our latest digital healthcare solutions, including SmartPDT®.
For more information on this product or to book a meeting, please fill out this form.